« Offer them an unforgettable moment ! »
A show adapted to your event
!
From Birthday Partys to Family Events, Corporate Christmas Party and School Show, we guarantee that the magic will be there. The children, very proud to have been able to participate in the tricks, will not see the time pass! As if he had disappeared … With the wave of a magic wand! But the memory of this wonderful event will remain forever engraved in their minds !
3

Main Shows

:

The birthday party, a real show at home! This is a show intended for children but which does not forget the adults … For 50 minutes we will travel in the universe of a true Magician by discovering the magic wands, the appropriate magic words, the miracle of levitation and many other secrets …

The "Family" show, ideal for schools or associations, it can be performed on a stage or for a very large audience. Once again, spectators will have no choice but to enter the magical universe of Gianfranco! This show intended for young and adults is interactive and above all very visual.

The Christmas Tree Show, In a festive setting, Gianfranco receives a funny Message probably from an old man dressed in red and with a white beard …. He will have to surpass himself in order to accomplish the miracles requested in this mysterious scroll …. (the story of the show was designed to adapt to any event during the holiday season)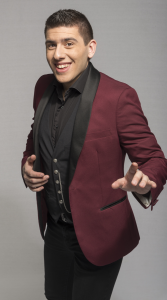 Let's learn Magic
…
During a Magic Workshop, with everyday objects, Gianfranco will take children from 7 to 77 years old into his universe. That of Magic ! A mini magic course in addition to the show, during which the children will become apprentice magicians … Thanks to any everyday object, it will amaze a whole audience. Laughter, emotion, good humor and above all … Dreams!
Whether you're looking for a well-crafted show or a magic lesson, during which children will have the honor of discovering the magician's secrets, choose your formula!