Are you dreaming of a real magic show, Las Vegas style, with assistants and a lot of big boxes
?


For a breathtaking show that will leave you speechless, choose Grand Illusions

!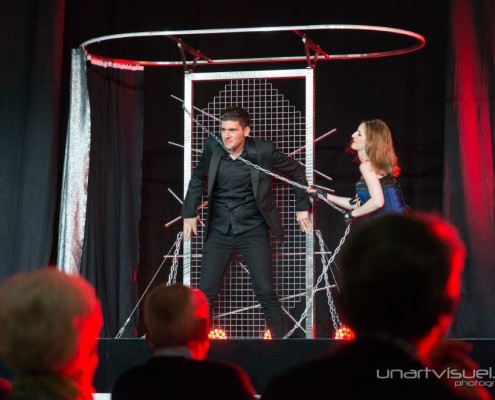 A Mind-Blowing Show

!
Grand Illusions is the ultimate magic show, imagine watching a mesmerizing show, just like on TV. The XXL illusions of the Geneva Magician and his partners, presented with grace, dynamism and dexterity, will amaze your audience !
Do not blink your eyes and experience amazement appearances, transpositions, disappearances, women levitating or cut in half and let yourself be transported by the magic of the moment …
Gianfranco makes your dream come true

…
In addition to his shows, Gianfranco also listens to his audience. Do you need a personalized act? Do you have a dream, a wish for your event? Talk to the magician, he will be able to create you a personalized magic performance! Contact him!